Cashless payment
bluepos® modules
Contactless payment systems offer gastronomy and retail numerous advantages – and not just since the Corona crisis. More and more customers prefer to be able to pay without cash. It is more hygienic and offers more flexibility. In addition to payment with credit cards or EC cash, many other electronic payment methods are coming to the fore in the area of cashless payment systems: "Mobile Payment" is the magic word here. Those who offer their customers a wide range of payment methods can generate additional revenue, because: The customer experience is decisively optimized. Our bluepos® software therefore supports you with various modern solutions for cashless payment systems.
Cashless payment systems for gastronomy and trade
Cashless payment systems offer flexibility
Who doesn't know this situation: The guest has dined well with you, the service was great, and now it's time to pay. More and more often, guests wish to take advantage of card payments. It's quick, it's uncomplicated, and it doesn't require annoying change. In addition, the market now offers completely contactless payment systems. When the modern customer asks for mobile payment or for bluecode, AliPay, ApplePay and PayPal, the service staff must not "flounder". For this reason, we offer you a foothold in the jungle of cashless payment systems. All our POS systems with bluepos® software support you with intelligent and intuitive solutions for processing cashless payments – also directly at the table with suitable mobile devices. This makes your processes noticeably more efficient and shortens waiting times for your guests. You also benefit from optimised hygiene.
Extensive functions for contactless payment systems
The bluepos® software optimally supports you in the use of contactless payment systems. With the ZVT license, EC Cash terminals can be conveniently connected to the POS workstation via a serial connection. The future-proof solution "Pepper" of the Swiss manufacturer Treibauf allows the network connection of a multitude of common payment terminals to our bluepos® system. You are therefore free to decide which hardware you integrate into the cashless payment system. Of course, the connection can also be made wirelessly via WLAN. For mobile cashing at the table, the solutions bluecode and PayPal offer themselves. With these contactless payment systems, customers can pay at the table by simply scanning a barcode with their smartphone. Or you can use the connection of the bluepos® mobile solution to Concardis Optipay – a mobile card reader, connected via Bluetooth.
Payment terminal connection
– at the cash desk per ZVT protocol
– via network using "Pepper driver
– via WLAN over "Pepper driver
Mobile payment at the table
– with bluepos® mobile and bluecode / AliPay
– with bluepos® mobile and PayPal
Pre-payment
– in the delivery service with bluecode
– in the delivery service with PayPal
Cashless payment systems for many gastronomy branches
Cashless payment systems offer advantages to canteens, large restaurants and system catering, but also to small gastronomic establishments. For example, increase the efficiency of your operations by eliminating the need to give change. Especially with larger groups of guests, the payment process can be made much more convenient for both the restaurateur and the guest without the need for small change. Likewise, guests can consume food and beverages regardless of their cash reserves. So a depleted cash supply no longer stands in the way of a nightcap. Naturally, cashless payment systems are also ideal for handling payment modalities in the delivery service. In this way, cashless payment systems can also increase sales.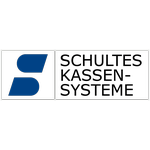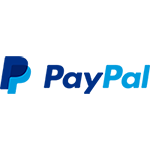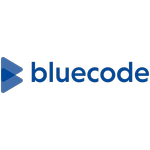 Our products comply with the KassenSichV 2020
With the current SCHULTES cash register systems we offer you modern and reliable cash register hardware "Made in Germany" in proven SCHULTES quality paired with the innovative functions of the bluepos® cash register software.
Cash register applications as PC solutions are becoming more and more popular. Our bluepos® POS software can be operated on almost any POS hardware, a Windows PC or tablet and is therefore particularly flexible to use.
Mobile ordering systems are indispensable in the catering industry for an optimally running service. SCHULTES offers suitable mobile solutions such as our bluepos® mobile app or our Orderman® connection so that you always remain competitive.
Our back office software is used for communication between your SCHULTES POS solutions and the back office. From here, you maintain master data and transfer it to connected cash registers of any number of branches.
Contact form
Our products are distributed throughout Europe by authorised dealers. To receive information about our products or to find a dealer near you, please fill out the form and send it to us.
We will process your request immediately and provide you with the requested information.
If necessary, we will forward your request directly to a SCHULTES dealer near you.