Voucher shop & loyalty program
bluepos® modules
Coupons are an important tool in marketing. With the interface to our partner gurado we extend the functionality of our own voucher management by an online voucher system for the creation and sale of vouchers, coupons or tickets. In addition, with gurado you also have the possibility to realize your own loyalty system for customer retention – of course in perfect interaction with your bluepos® cash register.
Acquiring customers / retaining customers
Coupon & Ticket Shop
With our partner gurado you can extend the possibilities of bluepos® voucher management with a practical online voucher system. Without extensive technical knowledge, you can sell vouchers and tickets online for your business in your own store, making it even easier for your customers to purchase them. The shipment to the recipient takes place automatically by e-mail or post after the sale, if desired. Our gurado interface enables the uncomplicated retrieval of validity and value during subsequent redemption. Of course, the billing also takes place directly via your bluepos® cash register without annoying intermediate steps.
Customer cards and loyalty programs
Gurado allows its users to create reloadable digital loyalty cards and set up their own (inter-branch) loyalty points system. In addition to creating custom rules for your loyalty program, you can also manage coupons and discount campaigns for an individual business or select locations to attract new customers with targeted marketing. Your bluepos® cash register supports you with the optional interface in automating the processes around customer cards, coupons or discounts and thus ensures relaxed staff and satisfied customers.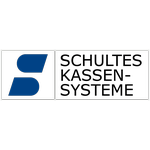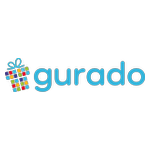 Contact form
Our products are distributed throughout Europe by authorised dealers. To receive information about our products or to find a dealer near you, please fill out the form and send it to us.
We will process your request immediately and provide you with the requested information.
If necessary, we will forward your request directly to a SCHULTES dealer near you.
Our products comply with the KassenSichV 2020
With the current SCHULTES cash register systems we offer you modern and reliable cash register hardware "Made in Germany" in proven SCHULTES quality paired with the innovative functions of the bluepos® cash register software.
Cash register applications as PC solutions are becoming more and more popular. Our bluepos® POS software can be operated on almost any POS hardware, a Windows PC or tablet and is therefore particularly flexible to use.
Mobile ordering systems are indispensable in the catering industry for an optimally running service. SCHULTES offers suitable mobile solutions such as our bluepos® mobile app or our Orderman® connection so that you always remain competitive.
Our back office software is used for communication between your SCHULTES POS solutions and the back office. From here, you maintain master data and transfer it to connected cash registers of any number of branches.