Scale connection
bluepos® module
With the bluepos® module scale connection SCHULTES enables you the exact recording of prices in the cash register via the weight of the goods. In this way, you can calculate to the gram in the retail trade or with difficult to dose and particularly high-priced products in the catering trade, and your customer always gets exactly the quantity that he pays for.
Accurate billing of your goods by the gram
Standardized interface
Not a gram too much, but please also not too little – With the bluepos® module scale connection you keep full control over your goods issues at all times, minimise missing quantities and optimise your goods usage at the same time. In addition to the seamless connection of classic market and shop scales to your existing POS hardware, the "Checkout-Dialog 6" protocol supported by our bluepos® POS software also enables the use of stand-alone PC system scales. The transmission protocol ensures standardised communication between the scale and the cash register and guarantees perfect billing at all times. Our bluepos® cash register solutions are certified by the Physikalisch-Technische Bundesanstalt for the connection of price calculating scales.
Cash scales for gastronomy and retail
Whether it's a butcher's shop, delicatessen counter or gastronomy – you too can benefit from gram-precise accounting and the integration of individual scales or network solutions in your POS system. Decide for an external weighing solution or install the bluepos® software on a compatible PC scale for a visually appealing and hygienically flawless cash desk according to your wishes.
Scale interface for all bluepos® systems
Connection of external scales or installation on PC scales
Transfer protocol "Checkout dialog 06
Approval by the Physikalisch-Technische Bundesanstalt (PTB)
Excerpt of supported scale manufacturers:
– dibal
– epelsa
– Söhnle Professional
Detailed information on the connection of compatible peripheral devices to SCHULTES bluepos® POS solutions is available from authorised dealers.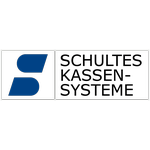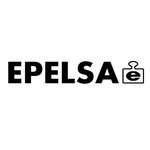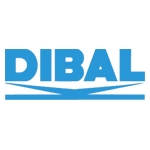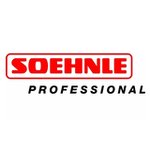 Our products comply with the KassenSichV 2020
With the current SCHULTES cash register systems we offer you modern and reliable cash register hardware "Made in Germany" in proven SCHULTES quality paired with the innovative functions of the bluepos® cash register software.
Cash register applications as PC solutions are becoming more and more popular. Our bluepos® POS software can be operated on almost any POS hardware, a Windows PC or tablet and is therefore particularly flexible to use.
Mobile ordering systems are indispensable in the catering industry for an optimally running service. SCHULTES offers suitable mobile solutions such as our bluepos® mobile app or our Orderman® connection so that you always remain competitive.
Our back office software is used for communication between your SCHULTES POS solutions and the back office. From here, you maintain master data and transfer it to connected cash registers of any number of branches.
Contact form
Our products are distributed throughout Europe by authorised dealers. To receive information about our products or to find a dealer near you, please fill out the form and send it to us.
We will process your request immediately and provide you with the requested information.
If necessary, we will forward your request directly to a SCHULTES dealer near you.