Guest call
Customer call systems and pagers
Whether pager, coaster or beeper – customer call systems enable reliable order processing and targeted distribution of customer flows, especially in the catering industry, even with high customer volumes. The service is relieved, your customers are more relaxed and know exactly when their order is ready for pickup.
Organize waiting times optimally
Improving the quality of service
Optimization of waiting and processing times
Targeted distribution of customer flows
Overview even at peak times
Relaxed guests and satisfied staff
High fault tolerance through digital processes
Individually adaptable to your workflows
Manual or automated call initiation
Perfect interaction in the bluepos® system
Wide range of compatible pager hardware
Guest call explained in four steps
1. place order
Determine freely according to your needs at which time, at which workstation or with which products of your menu a guest pager should be used. Likewise, the additional printout of a customer or order receipt is solely up to your preferred method of working.
2. processing and preparation
The time of triggering the call signal can be manual or automatic depending on the processing step. With our bluepos® kitchen display, this can be done absolutely reliably and fully digitally.
3. call signal
Without using a kitchen monitor, it is recommended to print an order receipt with barcode parallel to the pager output. To release the signal, you only need to scan it at the kitchen, counter or serving station. This saves valuable time for staff and also avoids error-prone number entries.
4. collection
As soon as the order is marked as ready, the guest receives the corresponding signal to pick up the prepared food on the pager. Optionally, the preparation status can also be additionally displayed on a pick-up monitor.
Smart pager
Modern pager systems such as ratiotec connect's smart restaurant solutions enable advanced pager functions such as waiter call, zone or table tracking as well as automatic process assignment when the pager is stacked/unstacked.
Kitchen / pickup monitor
The guest call can be ideally combined with our bluepos® kitchen display. With the interactive kitchen monitor, all processes from order taking, preparation and serving can be completely digitized, eliminating the need for paper altogether.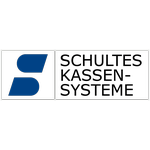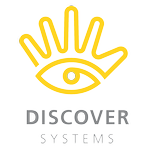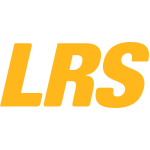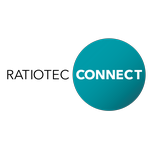 Contact form
Our products are distributed throughout Europe by authorised dealers. To receive information about our products or to find a dealer near you, please fill out the form and send it to us.
We will process your request immediately and provide you with the requested information.
If necessary, we will forward your request directly to a SCHULTES dealer near you.
Our products comply with the KassenSichV 2020
With the current SCHULTES cash register systems we offer you modern and reliable cash register hardware "Made in Germany" in proven SCHULTES quality paired with the innovative functions of the bluepos® cash register software.
Cash register applications as PC solutions are becoming more and more popular. Our bluepos® POS software can be operated on almost any POS hardware, a Windows PC or tablet and is therefore particularly flexible to use.
Mobile ordering systems are indispensable in the catering industry for an optimally running service. SCHULTES offers suitable mobile solutions such as our bluepos® mobile app or our Orderman® connection so that you always remain competitive.
Our back office software is used for communication between your SCHULTES POS solutions and the back office. From here, you maintain master data and transfer it to connected cash registers of any number of branches.