Cash management
Cash register periphery
Mobile payments and cashless payment systems are in vogue, but cash payments are still a regular part of payment transactions in restaurants and retail. Secure cash storage and convenient handling of coins and bills during the payment process therefore continue to be essential in day-to-day business.
Secure cash storage at the POS
Cash drawer
The cash drawer is one of the classic components at the point of sale. This is where cash is securely stored during business operations. In addition, clear divisions for coins and notes enable the rapid issue of suitable change or a quick intermediate count of the current cash holdings in the daily cash desk.
Of course, our bluepos® software also masters the handling of different types of drawers and supports various protocols and functions for the secure handling of cash in cash drawers. For example, automatic openings can be implemented depending on the selected payment method or warning signals can be issued if the drawer is left open unnoticed.
Automatic cash management
The manual handling of cash at the point of sale involves various risks. With automatic cash management systems, many risk aspects can be minimized and discrepancies in the checkout process can be almost completely eliminated. The hygiene standard is also an important point, especially when coming into contact with food. The customer can carry out the payment process independently, which makes the entire payment process more hygienic and faster, saving you not only time but also money.
Our bluepos® software therefore supports the connection of powerful devices for automatic cash management such as the Cashlogy POS 1500 by AZKOYEN.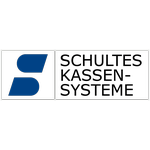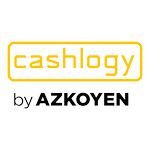 Contact form
Our products are distributed throughout Europe by authorised dealers. To receive information about our products or to find a dealer near you, please fill out the form and send it to us.
We will process your request immediately and provide you with the requested information.
If necessary, we will forward your request directly to a SCHULTES dealer near you.
Our products comply with the KassenSichV 2020