Operator login
bluepos® functions
As a rule, each new registration process at the cash register starts with the operator logon. Our bluepos® solutions therefore provide you with several options for user identification. Almost all SCHULTES cash registers are already equipped with a high-performance transponder lock in the basic version and also support the optional connection of external locks from various suppliers.
Fast and secure registration at the checkout
Flexible registration without waiting times
Secure logon and fast operator changes are essential in busy operations. That is why we at bluepos® have also thought of functions for overlapping operators and temporary interruptions of the registration process. This avoids waiting times and allows changing personnel to make entries together at a central checkout without blocking the checkout until the transaction is completed.
Reliable user identification via waiter lock
Waiter and operator locks offer optimal protection against unauthorized access at the checkout in the catering industry and save valuable time compared to the classic pin entry on the touch screen. In addition, individually coded keys enable reliable user identification as well as the complete assignment of entries and sales. The innovative SCHULTES transponder lock is permanently integrated in most of our hardware cash registers and is also part of the standard scope of delivery of the bluepos® cash register software as an external cash register accessory. The intuitively operated pin lock convinces with a wear-free design and contactless Mifare transponder technology for optimal user logon in the environment of gastronomy and retail.
Advanced login and lock configuration
The bluepos® cash register software masters an extensive rights management and also enables the key-dependent assignment of extended cash register functions after the plug-in process. Keys can thus be configured not only with user identification but also with quick access to special layouts or special functions (e.g. quick switching to out-of-house sales). Of course, the software optionally supports various protocols for the connection of external locks. Cash desks in spatially demanding installations or the integration of a dispensing system with integrated key system can therefore be realised without any problems with SCHULTES bluepos® cash desk solutions.
Highlights


Secure and fast operator logon at the cash register via PIN or plug-in lock
Protection against unauthorized access
Individual coding
Configurable key rights
Linked call of layouts or cash register functions
Optional dispensing system integration
Support for third-party locks: e.g. Addimat and Dallas
Overlapping operators
Detailed information on the connection of compatible peripheral devices to SCHULTES bluepos® POS solutions is available from authorised dealers.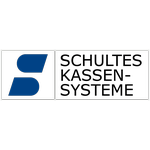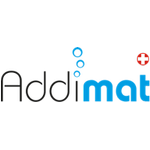 Contact form
Our products are distributed throughout Europe by authorised dealers. To receive information about our products or to find a dealer near you, please fill out the form and send it to us.
We will process your request immediately and provide you with the requested information.
If necessary, we will forward your request directly to a SCHULTES dealer near you.
Our products comply with the KassenSichV 2020
With the current SCHULTES cash register systems we offer you modern and reliable cash register hardware "Made in Germany" in proven SCHULTES quality paired with the innovative functions of the bluepos® cash register software.
Cash register applications as PC solutions are becoming more and more popular. Our bluepos® POS software can be operated on almost any POS hardware, a Windows PC or tablet and is therefore particularly flexible to use.
Mobile ordering systems are indispensable in the catering industry for an optimally running service. SCHULTES offers suitable mobile solutions such as our bluepos® mobile app or our Orderman® connection so that you always remain competitive.
Our back office software is used for communication between your SCHULTES POS solutions and the back office. From here, you maintain master data and transfer it to connected cash registers of any number of branches.