Call systems
Mobile notifications for guests and staff
Inform guests or service staff through radio-controlled or cloud-based online call systems and improve work efficiency in your operation.
Call systems for smooth guest service
Applicable for guest & waiter call
Improving the quality of service
Efficient personnel planning
Optimization of waiting and processing times
Reduction of walking distances in service
Relaxed guests and more satisfied staff
Manual or automated call initiation
High fault tolerance through digital processes
Perfect interaction in the bluepos® system
Individually adaptable to your workflows
Wide range of compatible pager hardware or digital notification systems
Push messages to mobile devices and call forwarding to smartwatch/wearables
While primarily radio-controlled pagers, coasters, beepers, etc. are used for the optimal organization of guest waiting times, especially in businesses with self-service or fluctuating peak times, complementary call system concepts are also becoming increasingly widespread in classic gastronomy with service at the table/place. Service staff can use the bluepos® mobile app or hardware pager to receive notifications about order status, customer requests and much more. Scarce personnel can also be deployed particularly efficiently in this way.
Notifications to the service can be sent flexibly from all bluepos® workstations incl. kitchen monitor or even triggered directly by the guest via ordering app or table-related QR codes. With bluepos® you have the option of connecting a wide range of pager hardware and integrating digital call system interfaces into your POS system – optionally also with ordering and payment function. In this way, you relieve your staff and increase sales.
Guest call
Fast-casual gastronomy concepts are in vogue and also provide practical approaches to counter staff shortages in the catering industry.
Waiter Call
Waiter call improves communication between service staff, kitchen and guest. This reduces waiting times and increases their sales at the same time.
Diverse call system and ordering solutions with bluepos®.
Notify your guests via pager, coaster and co when orders are completed
The digital waiter call optimizes communication between service staff, kitchen and guest
Offer your guests service at the touch of a button with the my.bluepos waiter.call
bluepos® offers interfaces for online ordering functions incl. Payment processing
Selfordering with our bluepos® self-service terminals and kiosk solutions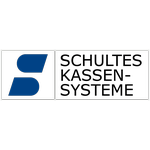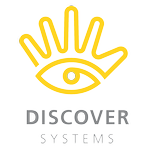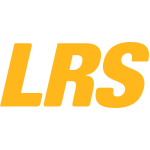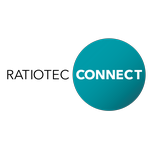 Our products comply with the KassenSichV 2020
With the current SCHULTES cash register systems we offer you modern and reliable cash register hardware "Made in Germany" in proven SCHULTES quality paired with the innovative functions of the bluepos® cash register software.
Cash register applications as PC solutions are becoming more and more popular. Our bluepos® POS software can be operated on almost any POS hardware, a Windows PC or tablet and is therefore particularly flexible to use.
Mobile ordering systems are indispensable in the catering industry for an optimally running service. SCHULTES offers suitable mobile solutions such as our bluepos® mobile app or our Orderman® connection so that you always remain competitive.
Our back office software is used for communication between your SCHULTES POS solutions and the back office. From here, you maintain master data and transfer it to connected cash registers of any number of branches.
Contact form
Our products are distributed throughout Europe by authorised dealers. To receive information about our products or to find a dealer near you, please fill out the form and send it to us.
We will process your request immediately and provide you with the requested information.
If necessary, we will forward your request directly to a SCHULTES dealer near you.