Self-service terminals with <sup>bluepos®</sup>
Selfordering has never been easier
Our products meet the requirements of the KassenSichV.
Fast, transparent and easy to operate: Self-service terminals with bluepos® offer restaurateurs and guests alike numerous advantages. Selfordering significantly speeds up all processes from ordering to payment to serving food.
This makes self-service terminals an ideal approach to responding to staff shortages in the food service and leisure industries in particular. In addition, despite fast processes, guests always have enough time to select food and drinks at their leisure.
The advantages of self-service terminals
Faster processes
Relieves the staff
Intuitive control
Guests can place order in peace
Applicable with flexible hardware
Seamless interaction with other bluepos® solutions
Individual display of articles and menu structures
Integration of additional perephery such as payment terminals or card readers
Payment possible either at terminal or at cash desk
Output of pickup numbers and display on the pickup monitor
Self-service terminals explained in four steps
1. ordering with self-service terminals
Your guests can order food and drinks directly at the self-service terminal and view the menu. There is no need to interact with the staff, as the terminals are characterized by intuitive menu control. The terminal's content can be easily designed thanks to the bluepos® software, so you can also quickly integrate daily offers and discount promotions. In addition, self-service terminals offer another advantage: Your guests are much more intensively engaged with your offer through the selfordering, the probability for spontaneous additional purchases increases.
2. payment at a self-service terminal
Self-service terminals with bluepos® also show their strength in the payment process. After ordering, your guests have the option of paying the bill cashless directly at the terminal or at the cash register. The self-service terminals support the installation of various EC cash terminals for this purpose. If, on the other hand, guests would like to pay in cash or use another contactless payment option, they can have a receipt printed out at the terminal. With this they go to the checkout, where the printout is scanned and payment is made.
3. data transmission to the kitchen
After the order is placed, the self-service terminal automatically transmits all the necessary data to the kitchen, so that no additional staff is required here either and the process is significantly accelerated. At the same time, an order number is generated and the preparation status is signaled to the guest, for example, on a pick-up monitor. This allows you to work quickly even when staffing levels are thin and during peak periods with high customer traffic.
4. collection
Now the previously generated pickup number comes into play: When the kitchen has prepared the food, the status of the order changes to "Ready". Guests can follow the progress on the pick-up monitor and see immediately when they can pick up their food at the serving counter. In parallel, of course, you can continue to offer table service.
Powerful software for self-service terminals
As a specialist for cash register systems, we know that software and hardware must meet the highest standards. Our bluepos® software can be used on almost any self-service terminal hardware under Windows and scales with many different display sizes. A special kiosk mode enables safe operation for selfordering use. Add one or more self-service terminals to an existing bluepos® installation with particular ease – the underlying POS software always remains identical and requires only minor adjustments to your working methods and operating procedures.
Digital pickup monitor
To offer your guests and staff as much convenience as possible, you can use a digital pick-up monitor linked to the bluepos® Kitchen Display if desired. Through the display, the kitchen can change the status of the order. The change is transmitted to the monitor, which in turn can be displayed on various end devices such as PC, tablet, smart TV and so on. This allows you to flexibly adapt the pickup monitor to the respective conditions on site and, for example, play it out on multiple displays.
SCHULTES bluepos®: One solution, countless possibilities.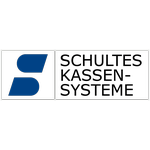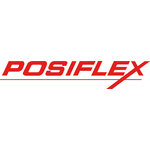 Contact form
Our products are distributed throughout Europe by authorised dealers. To receive information about our products or to find a dealer near you, please fill out the form and send it to us.
We will process your request immediately and provide you with the requested information.
If necessary, we will forward your request directly to a SCHULTES dealer near you.